busy busy busy!
Things have been super busy at BeadGal Labs. I've been in a earring making frenzy. A few weeks ago I got in a huge shipment of the most glorious glass beads and ever since then I've been totally inspired.
A small sample of some of the new items!
Raindrop Earrings
I just love these earrings. The glass drops have such a nice weight to them that they feel so good to wear. I also love the shine of the glass flowers. Very cute and very pretty!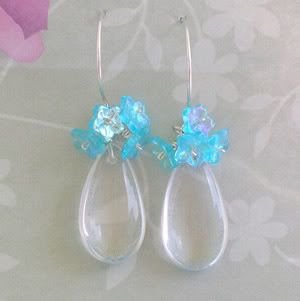 Drop of the Ocean Earrings
I also love these earrings so much. The long length is so dramatic, but the simple lines keep it from going over the top. The drops have a great weigh to them, have you noticed how much I love these??, which give the earrings a great great swing to them.
Orange Blossom Earrings
These earrings are just perfect for summer. I love orange and I love mother of pearl, so these earrings are right up my alley. Super cute and just perfect for the beach!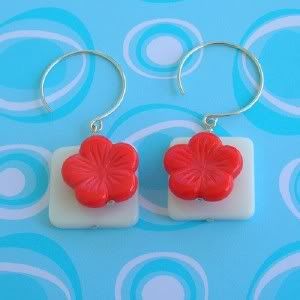 There are tons more where these come from, so feel free to drop by the
site
and see all that's fresh and fun!
~Sarah